Wealth Management & Financial Solutions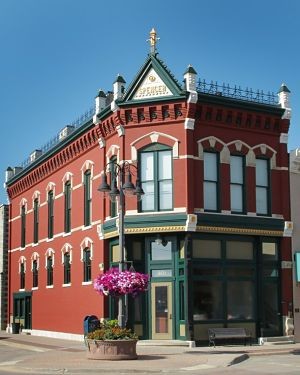 Welcome to Allen Financial.  Thanks for visiting our website.  We are located in Grinnell, Iowa with Doug Allen as a CERTIFIED FINANCIAL PLANNER TM professional and Susie Edelen as the office manager.  We are registered/ licensed to do business throughout the United States.
We can work directly with you on retirement planning, IRA rollovers and financial planning.
Securities and insurance products offered are: Not Insured by FDIC or any Federal Government Agency May Lose Value No Bank Guarantee
Covered by Medicare? Discover how observation status can impact your out-of-pocket costs and eligibility for post-hospital skilled nursing facility coverage.

Some stocks and stock funds may help reduce the volatility in a portfolio.

An overview of the potential benefits, limitations, and rules of Roth 401(k) accounts.

A 1035 exchange may allow a permanent life policy to be traded for a more suitable insurance product.
This Cash Flow Analysis form will help you weigh your income vs. your expenses.

How much life insurance would you need to produce a sufficient income stream for your family?

Estimate the future value of your current savings.

Use this calculator to estimate the cost of your child's education, based on the variables you input.