Wealth Management & Financial Solutions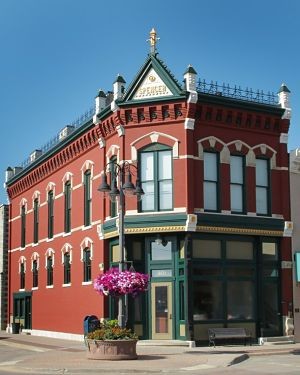 Welcome to Allen Financial.  Thanks for visiting our website.  We are located in Grinnell, Iowa with Doug Allen as a CERTIFIED FINANCIAL PLANNER TM professional and Susie Edelen as the office manager.  We are registered/ licensed to do business throughout the United States.
We can work directly with you on retirement planning, IRA rollovers and financial planning.
Securities and insurance products offered are: Not Insured by FDIC or any Federal Government Agency May Lose Value No Bank Guarantee
2020 market turbulence underscores the importance of reviewing an investment portfolio. These five steps could help keep it on track.

This article looks at documents that should be kept up to date, including wills, trusts, advance medical directives, and beneficiary forms.

The Fed now seeks to control inflation through the benchmark federal funds rate. Find out what this means for investors and consumers.

Historically low interest rates have driven record homebuying. This article provides some ideas to consider when applying for a mortgage.
How much life insurance would you need to produce a sufficient income stream for your family?

Compare the potential future value of tax-deferred investments to that of taxable investments.

Use this calculator to determine whether you qualify for the different types of IRAs.

Estimate the annual required distribution from your traditional IRA or former employer's retirement plan after you turn age 72.