Wealth Management & Financial Solutions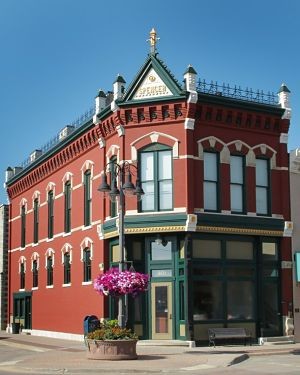 Welcome to Allen Financial.  Thanks for visiting our website.  We are located in Grinnell, Iowa with Doug Allen as a CERTIFIED FINANCIAL PLANNER TM professional and Susie Edelen as the office manager.  We are registered/ licensed to do business throughout the United States.
We can work directly with you on retirement planning, IRA rollovers and financial planning.
Securities and insurance products offered are: Not Insured by FDIC or any Federal Government Agency May Lose Value No Bank Guarantee
This article looks at documents that should be kept up to date, including wills, trusts, advance medical directives, and beneficiary forms.

Decisions made when claiming Social Security retirement benefits can make a big difference in spousal and other dependents' survivor benefits.

Small-business owners may need to think on their feet and visualize what a recovery might look like for their operations post COVID-19.

Read about the causes of the recent inflationary trend. Does it represent a short-term phase or the start of a longer-term acceleration in prices?