Wealth Management & Financial Solutions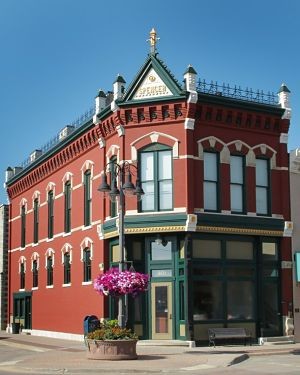 Welcome to Allen Financial.  Thanks for visiting our website.  We are located in Grinnell, Iowa with Doug Allen as a CERTIFIED FINANCIAL PLANNER TM professional and Susie Edelen as the office manager.  We are registered/ licensed to do business throughout the United States.
We can work directly with you on retirement planning, IRA rollovers and financial planning.
Securities and insurance products offered are: Not Insured by FDIC or any Federal Government Agency May Lose Value No Bank Guarantee
Discover what to look for in a balanced mutual fund and learn how this type of fund might be used in a portfolio.

Establishing an LLC creates a separate legal entity to help shield a business owner's personal assets from lawsuits brought against the firm by customers or employees.

Discover how a well-managed health savings account can help you pay current and future medical bills as well as prepare for retirement.

Donating to charity can make a difference at any time of the year. But taking a strategic approach, possibly as part of your year-end tax planning, could offer tax benefits and potentially increase your ability to give. This article provides an overview of various tax-advantaged giving strategies.