Wealth Management & Financial Solutions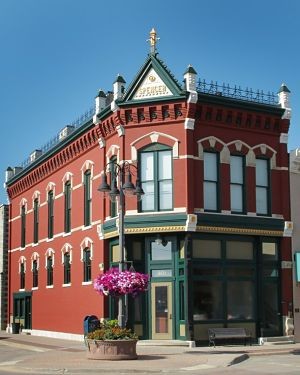 Welcome to Allen Financial.  Thanks for visiting our website.  We are located in Grinnell, Iowa with Doug Allen as a CERTIFIED FINANCIAL PLANNER TM professional and Susie Edelen as the office manager.  We are registered/ licensed to do business throughout the United States.
We can work directly with you on retirement planning, IRA rollovers and financial planning.
Securities and insurance products offered are: Not Insured by FDIC or any Federal Government Agency May Lose Value No Bank Guarantee
Discover exceptions to the federal income penalty for early withdrawals from tax-advantaged retirement accounts, including new exceptions added by the SECURE 2.0 Act.

The IRS is receiving $80 billion to upgrade its technology and workforce. This article offers tips for business owners to help avoid a tax audit.

A tax credit and/or dependent-care flexible spending account might help offset some of the costs paid for a nanny, babysitter, day care, preschool, or day camp.

This article explains how the COLA not only helps current beneficiaries, but also may increase future benefits for those who are not yet receiving Social Security payments.
Estimate the annual required distribution from your traditional IRA or former employer's retirement plan after you turn age 73.

Will you be able to afford nursing home care?

Calculate the rate of return you would have to receive from a taxable investment to realize an equivalent tax-exempt yield.

This calculator is designed to help you attach a dollar figure to your life's work.